The Peggy Guggenheim Collection is located in her former residence. Safilo had already drawn inspiration from Guggenheim's sunglasses in 1994, when it first produced and distributed its Peggy Guggenheim model. Like the pervious version, the sunglasses are on sale exclusively at the museum.Guggenheim was a renowned collector of 20th century art and gave enormous support to artists that included Mark Rothko and Jackson Pollock. Her early childhood was marred by the death of her father on the Titanic, in which he perished. She grew up to live an unconventional, bohemian life filled with artists and travel. In the late 1940's she bought the Palazzo Venier dei Leoni on The Grand Canal, and made Venice her home for the rest of her life.
She traversed Venice's Grand Canal in her private gondola, wearing the eccentric sunglasses surrounded by her beloved dogs. Peggy Guggenheim was the last private gondola owner in Venice, and onlookers were astonished as they watched the charismatic mistress of modernism float along the canal that she loved.The launch of a new limited edition of the legendary glasses worn by Peggy Guggenheim celebrates the 80th anniversary of Safilo. Edward Melcarth, an American artist and friend, originally designed the sunglasses for Guggenheim.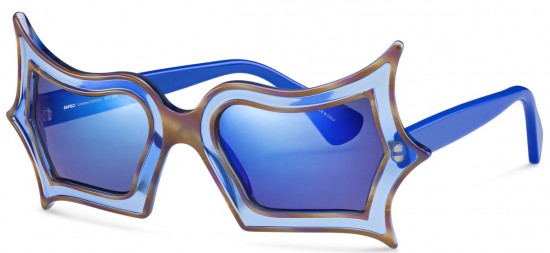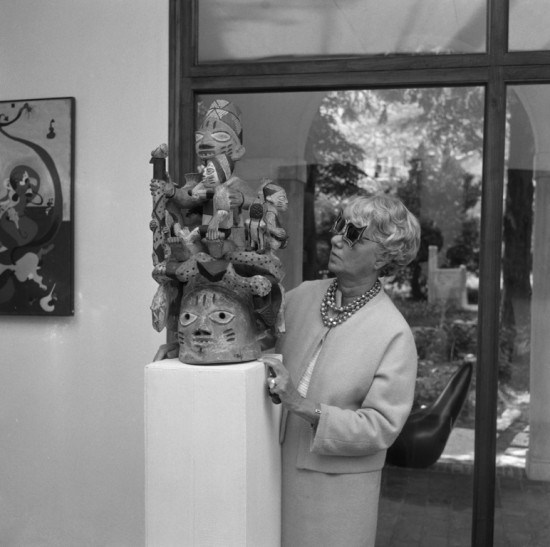 Behind the project is the bond that links the Safilo Group to Venice, where the first eyeglasses were born, and capital of the Veneto, the Region where Safilo was established in 1934. Safilo is further celebrating its 80th anniversary by joining the Intrapresae Collezione Guggenheim, a group of leading Italian and international companies that support the Peggy Guggenheim Collection, promoting the education potential of art, with the conviction that art can inspire business to embrace change and to face global challenges. A gala event to celebrate Safilo's 80th anniversary was held in the Peggy Guggenheim Collection museum's delightful gardens.